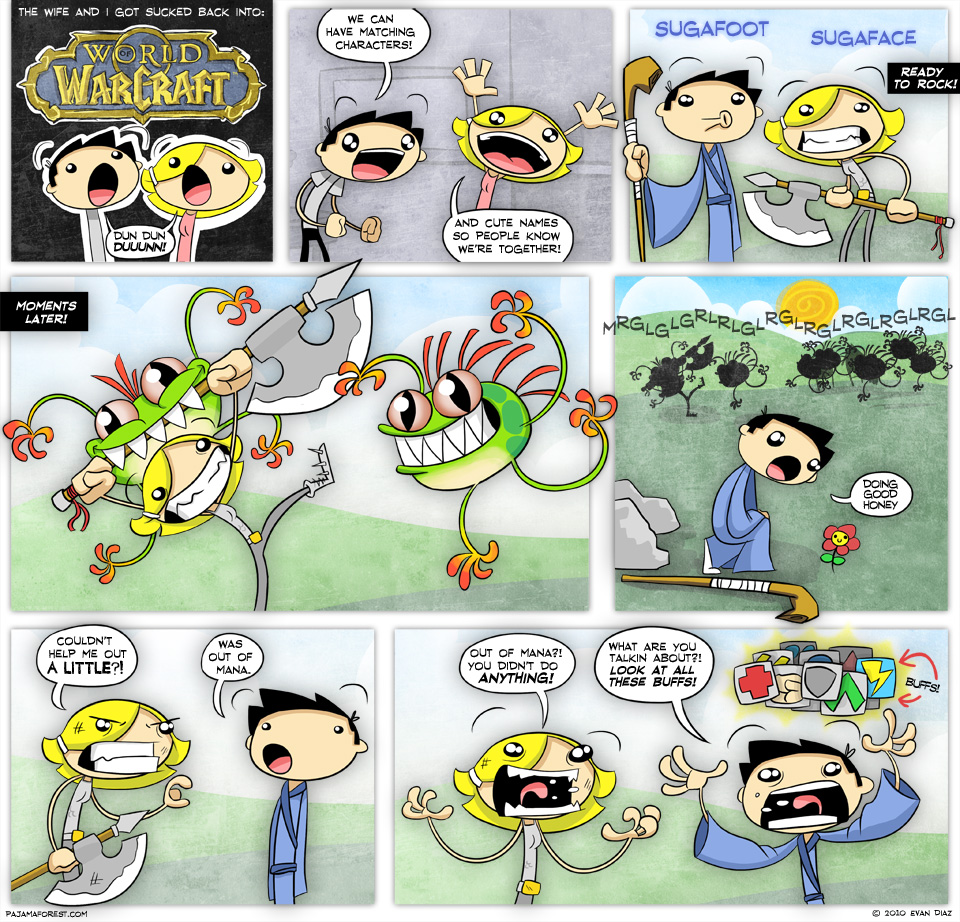 Related Posts
Share This
WoW: Destroyer of Relationships
Yup, the wife and I got back into World of Warcraft, we even got her a separate account so we can play together now. We've been getting into an absurd amount of fights since we began playing too. It's an odd phenomenon how "fun" can turn into "not fun" when playing with loved ones.
If you guys want to save Azeroth with us we're Sugafoot and Sugaface (alliance) or our alts, Moohere and Moothere (Horde) on Whisperwind.
Yes we're nerds, but who cares! :D
If you're new to these parts, the WoW series starts here!