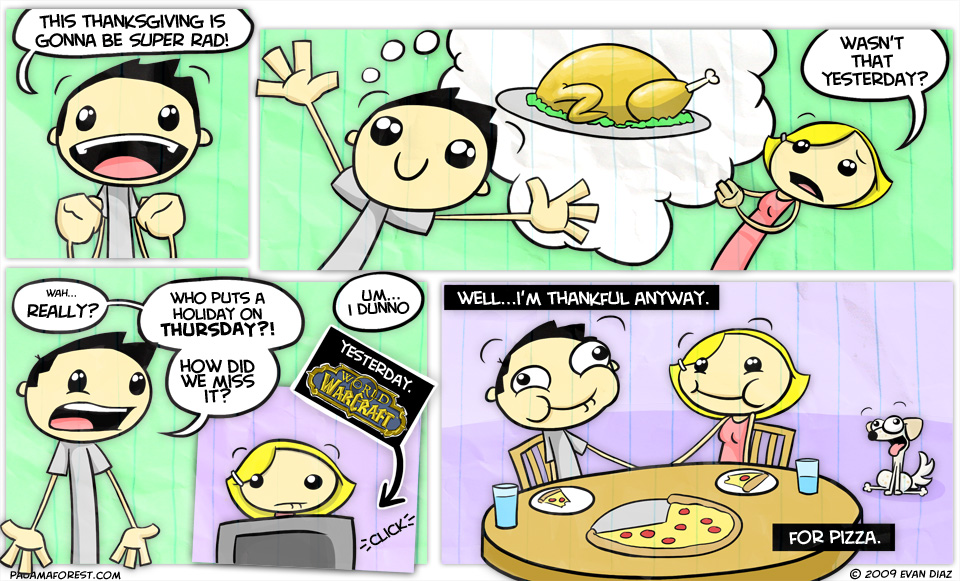 What I'm Thankful For
If you're not careful these things just sneak right up on you and before you know it, it's already past.Luckily this Semi True Tale is more "Semi" than "True." We had a good thanksgiving, and I hope you all did too!
I'm also very thankful for you, my awesome reader :D
You guys know that I've largely taken a hiatus from drawing comics but am still able to do them every so often (once per year!). Every time I make one though, I remember how much I miss it. Reading comments, talking to you all, being able to connect with people and make them laugh.
I'd love to do it more, this is where you come in. With Patreon, you can pledge to support me with a small amount for every new comic I make, and you'll also get some cool rewards on top of it too.
If you like what I do and feel I've earned your support, this is a way for you to help me to be able to make more than one comic per year. Check out the Patreon page and see the rewards I've got set up. The comics will all still be free, but with your support maybe I can create more of them and do more cool stuff.